LNAU posts,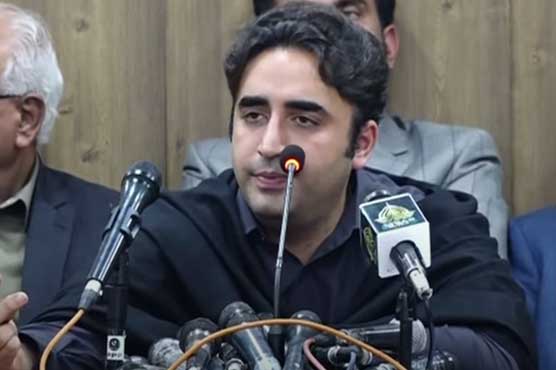 KARACHI: (Web Desk) Foreign Minister and People's Party Chairman Bilawal Bhutto Zardari has said that he will not support delay in elections or early elections, elections should be held on time.
While giving a press conference in Karachi, Mr. Bilawal Bhutto said that the CEC has decided to cooperate with all parties. Democratic forces and create official laws, it can be seen, now promises must be implemented, they will bring improvements to democracy. of the National Assembly, agreed to issue a statement on the establishment of non-interference in politics.
The Minister of Foreign Affairs said that the biggest threat we face in Pakistan today is The politics of hatred and division, the politics of hatred is a threat to society, politics and democracy. If you really want to see political stability in the country, you must work ethically.
Bilawal Bhutto Zardari said that we have a clear policy on terrorism, terrorists, extremists are enemies of Pakistan, human beings, extremists are also enemies of our Islamic religion, they oppose the policy of Khan Sahib, Imran Khan. of terrorists, he has committed acts against national security.
He said that Mr. Imran Khan was the first to release the perpetrators of APS tragedy and sent them out of the country, Afghan prisoners were invited to stay in Pakistan, which is why we are facing terrorism again today. , we have faced extremists, terrorists before, threats in their place, I call terrorists, I do not consider them as human beings.
The Minister of Foreign Affairs said that at the CEC summit, it was decided to call the chosen person Khuda Hafiz, today I You congratulate the CEC, the repatriation of selected without confidence is a historic success, the People's Party in Delivery to the selected village. Leading role, we are establishing a committee under the chairmanship of Naveed Qamar on the economy, we will come up with a solution on the economy.
He added that the election should be held on time, if anyone has a misunderstanding about the election. Late in the election, it should be brought up to organize a seminar on the new year's constitution, Sacrificed a lot for restoration. Constitution, Ms. Shaheed has been fighting for 30 years.
Bilawal Bhutto Zardari said that it is a pity that we cannot give justice to Mr. Quaid Zulfikar Ali Bhutto who will give Justice, the reference of the court pending in the court for 12 years, should be considered immediately.