LNAU posts,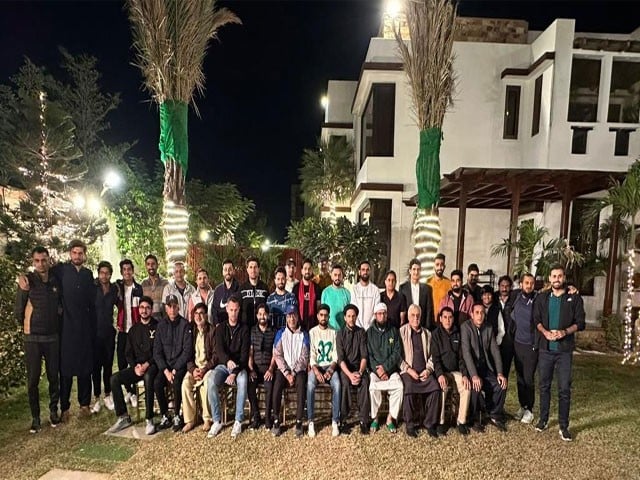 Karachi: (Web Desk) Interim selector Shahid Khan Afridi hosted a dinner with the Pakistan cricket team.
The national team player attended a party at Shahid Afridi's residence. The players of the national team described the incident as wonderful.
Some of the players who participated in the Test against New Zealand said that they suffered from constant cricket and now they feel better in the open air, while they enjoy the event by going out in the open.
National Selection Committee Haroon Rasheed also attended the event while former World Squash Champion Jahangir Khan was prominent in At the event, the cricketer took a selfie with Jahangir Khan.